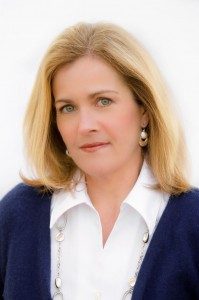 Karolyn Godfrey, B.A., LL.B.
Karolyn has spent over twenty years providing guidance and advice to individuals and organizations, the first 17 as a practicing lawyer, 14 of which as a partner in a Charlottetown law firm, then as a private consultant and now as owner of Winding Path Inc.
Karolyn is a CMHA Certified Psychological Health and Safety Advisor, helping organizations improve psychological health and safety in the workplace.
She has over twenty years of experience simplifying and managing complicated processes, projects and situations for individuals and corporate, not-for-profit, government, political, and professional organizations. She utilizes her psychological health and safety training, legal skills, experiential education training, original research and conflict management expertise to develop and facilitate training, programs, and high impact one-on-one services for individuals.
Karolyn also leads Winding Path's Intentional Focus program, strategic idea generation sessions for clients, and provides training to organizations, businesses, directors, managers, and teams focused on:
Coaching Skills for Managers and Directors to Improve Team Performance;
Team Problem Solving and Planning;
Productivity and Time Management;
Disruptive Leadership;
Work/Life Balance Reset for Sustainable Productivity and Wellness;
Leading and Managing Different Generations;
and
Energy Management Program for Teams to Prevent Burnout (including during your busy season).
She has served on numerous not-for-profit boards and as a volunteer member of various committees for The Law Society of Prince Edward Island, the Council of The Law Society of Prince Edward Island, and the Federal Judicial Appointments Advisory Committee for Prince Edward Island (representing the Federal Minister of Justice), and is currently the volunteer Vice President responsible for Vision, People & Experiential Learning on the Board of Management of the Host Society of the 2023 Canada Winter Games.