Identifying Your Personal Happiness Formula: a retreat for women
May 22-24, 2015, The Inn at St Peter's, St. Peter's Bay, Prince Edward Island
$495 plus hst (double occupancy)
Make happiness a priority in your life. Join winding path inc. for a fun and relaxing weekend away from your everyday to discover your personal formula for a happier life. Come with a friend, a group of girlfriends or on your own for laughter, great food and insight at Prince Edward Island's only 4 and a half star waterfront inn.
Register HERE
The Science of Happiness
The past decade has seen an explosion of research into happiness – what makes us happy, why does it matter and what does happiness actually mean? During this weekend retreat, we will explore the roots of personal happiness and offer concrete, science-based approaches to boosting happiness. Between opportunities to play, socialize and share delicious, healthy meals beside a relaxing fire, you will be introduced to research-based techniques and practices known to support happiness. This engaging weekend will be filled with fun, laughter, thought-provoking exercises, conversation, and activities designed to help you identify your own personal happiness formula.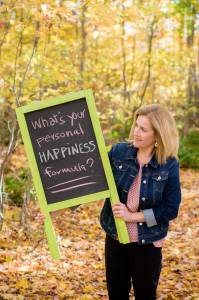 Our Process
Your learning will be supported by facilitated group and individual activities, with a focus on fun, reflection, action and planning in an easy and relaxing environment.  Personal reflection opportunities will be balanced by fun and unique social activities and healthy, delicious meals. Our focus will be on concepts supported by recent research into what makes people happy, including social connectedness, gratitude, mindfulness, altruism and more. Participating in activities such as yoga, a reflection walk in adjacent Greenwich National Park, and facilitated activities will contribute to your understanding of what makes up your personal happiness formula and the importance of making happiness a priority in your life.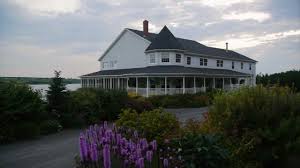 The Inn at St. Peters
The Inn at St. Peters is situated on a 13 acre waterfront setting overlooking beautiful St. Peters Bay on PEI's North Shore. With only 16 guest rooms, The Inn offers our retreat participants full and exclusive use of the property, and the highly personal service and attention you expect from an upscale Inn. Each air-conditioned room has either 2 queen beds, 1 king or 1 queen bed, a sitting area with sofa, rocking chair and fireplace, wi-fi, cable TV, DVD, mini fridge and a 20'x 8' deck which overlooks St. Peter's Bay. Pictures and a video of the Inn can be seen at www.innatstpeters.com.
What our clients say about winding path inc. experiences…
"I have been to a lot of workshops that I haven't gotten much out of. Going to the winding path workshop turned out to be the best possible use of my time. As a result of the workshop I am different, I am doing things differently, I am interacting differently and interacting with new people. The changes in me are leading to new results, better results – everything is just falling into place. The confidence and openness I feel now seems to draw people in and draw in better results. It's like people want to ride the wave with me. I picture my future differently since the workshop. I feel really empowered. I feel like smiling all of the time. I am facing new challenges, not avoiding them. The workshop changed my life and I now see my future differently. I haven't felt like this in a long time, if I ever did."
Susan Zambonin, Executive Director, Habitat for Humanity PEI
"Our team participated in a winding path inc. retreat and loved the relaxed atmosphere. Each of us had the privilege of being spoiled for the entire retreat: awesome food, great activities – Kirstin and Karolyn facilitated details wonderfully!  I came back to work really refreshed. We left the retreat thinking 'how can we do this more often?' THANK YOU for the opportunity and the planning that went into this retreat. One that will never be forgotten!"
Melissa Arsenault, Coordinator, Chief Mary Bernard Memorial Women's Shelter
Register HERE
Overview of the Weekend*
Retreat activities will begin on Friday, May 22 at 8:00 pm and end Sunday, May 24 at 4:00 pm. An overview of the activities includes;
Friday, May 22
4:00 – 7:30        Check-in, dinner on your own (local options listed below)
8:00 – 9:30        Opening Workshop and Reception
Saturday, May 23
8:00 – 9:30        Breakfast
10:00 – 12:00    Workshops
12:00 – 1:00      Lunch
1:00 – 2:30        Reflection walk, Greenwich National Park
2:30 – 5:00         Workshops
5:00 – 6:00        Rest, relax, enjoy the beautiful grounds
6:00 – 8:00        Dinner
8:00 – 9:30        Playtime
Sunday, May 24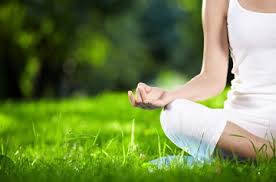 8:00 – 9:30        Breakfast
10:00 – 11:00    Breath Work, Yoga, Meditation
11:00 – 12:30    Workshops
12:30 – 1:30      Lunch
1:30 – 3:30        Workshops
3:30 – 4:00        Closing
*  timing of activities within the schedule may change
Dining
Beginning on Saturday morning with breakfast and ending with lunch on Sunday, all meals will be provided in the dining room of our private Inn. Scheduled activities will begin on Friday evening at 8:oo in the Inn. Should you decide to take advantage of the beautiful accommodations and explore St. Peter's Bay or the adjacent Greenwich National Park before the retreat activities begin, you may check in anytime after 4:00pm. Dining is on your own Friday evening. Bring your own picnic supper for the beach or check out this local option: Rick's Fish and Chips, St. Peter's Bay
Accommodations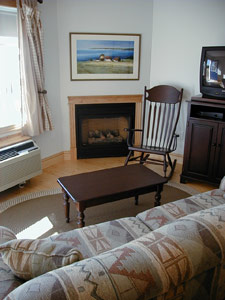 The all-inclusive cost of Identifying Your Personal Happiness Formula: a retreat for women, is $495 plus hst  for double occupancy and $695 plus hst for single occupancy. This includes all materials and meals. Bring 3 of your girlfriends and you'll save $100 per group of 4.
There are 16 beautifully appointed guest rooms available, each with a gorgeous view of St. Peter's Bay. Each air-conditioned room has either 2 queen beds, 1 king or 1 queen bed. Room requests will be filled upon full payment of the retreat fee, on  first paid, first served basis.  If  you have a preference of room type, please arrange payment early.
Register HERE
Cancellation Policy
All cancellations prior to April 22 will be given less a $100 administrative fee. There will be no refunds after April 22. Registrations may be transferred to another (female) registrant to attend the May 22-24, 2015 retreat.